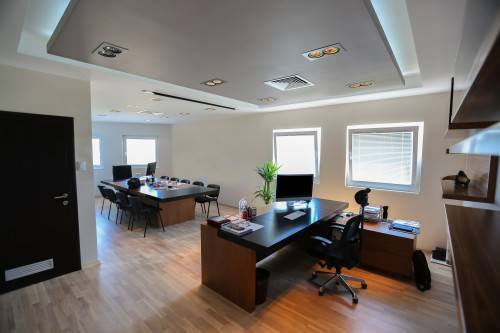 Reliable Twin Cleaning commercial service provides an unsurpassable level of personal care. You will experience dramatic improvement in the appearance of your office right from the start. Our happy customers testify that, whatever the size of your account, when it comes to value, quality and responsiveness, you can count on us to exceed your expectations.
Our Commercial Service is exactly what small offices need. We can clean one, two, three times a week or provide nightly service and make sure that you're ready for business the next morning. Many busy offices do not want to hire a part-time janitor, but find it very simple and cost-effective to hire one of our managed cleaners; We can even clean your office Bi-weekly or monthly; we are flexible about meeting our clients cleaning needs. Make your facility's first impression sparkle with excellence through our office cleaning.
Benefits:
– Because first impressions matter.
– Because a pristine working environment guarantees optimum productivity.
– Because our rates are competitive.
Office maintenance includes:
•     Chairs: dust all exterior surfaces
•     Lamps: dust top, shade and base
•     Ceiling Fans: dust all exterior surfaces
•     Phones: wet wipe all exterior surfaces
•     Picture frames: lightly dust all exterior surfaces
•     Tables/desks: dust all easily accessible exterior surfaces
•     Carpeted areas: use vacuum cleaner
•     Vacuum uncarpeted areas, stairs, tile and wood surfaces
•     All waste bins emptied and rubbish placed in outside bin
Kitchen:
•    Refrigerators: clean exterior top, front and sides
•    Ovens: clean exterior top, front and sides, drip pans and exterior glass
•    Cabinets/drawers: clean exterior
•    Floors: clean and sanitize
•    Counter tops: clean and sanitize
•    Small appliances: move and sanitize
•     Mirrors: clean
•     Counter tops: clean and sanitize
•     Carpets: shake out and vacuum
•     Toilets: clean
•     Chrome: clean and polish
•     Taps: clean around edges/polish
Common Areas Service
•     Windex all glass surfaces, including interior windows, door frames, door tracks, door handles
•     Dust & clean interior window sills and window frames
•     Dust mini-blinds. Remove dirt spots from mini-blinds, as needed.
•     Dust & clean baseboards, A/C vents, temperature controls
•     Clean globe fixtures. Maintenance staff must take down and re-install globe fixtures before and after cleaning.
•     Wipe down closet shelves, closet doors, front door (inside & outside)
•     Mop tile floors, including bathroom & kitchen floors.
•     Vacuum all carpeted areas
•     Remove all garbage or debris. Report any maintenance issues to the property maintenance staff